Credit Unions For Kids Wine Auction Raises Over $1 Million
Credit Unions For Kids Wine Auction has raised over $1 million for the third consecutive year. The annual gala event has raised over $6 million since 2006 for the eleven CMN Hospitals in California and Nevada.
"Through the incredible efforts and generosity of our sponsors, donors, and volunteers, we continue to set new milestones of support each year for the eleven Children's Hospitals in California and Nevada," said Keith Sultemeier, event chairman and president and CEO of Kinecta Federal Credit Union. "Children's Miracle Network Hospitals is an important cause for credit unions, and we are very pleased to be helping this great organization and the children of our community."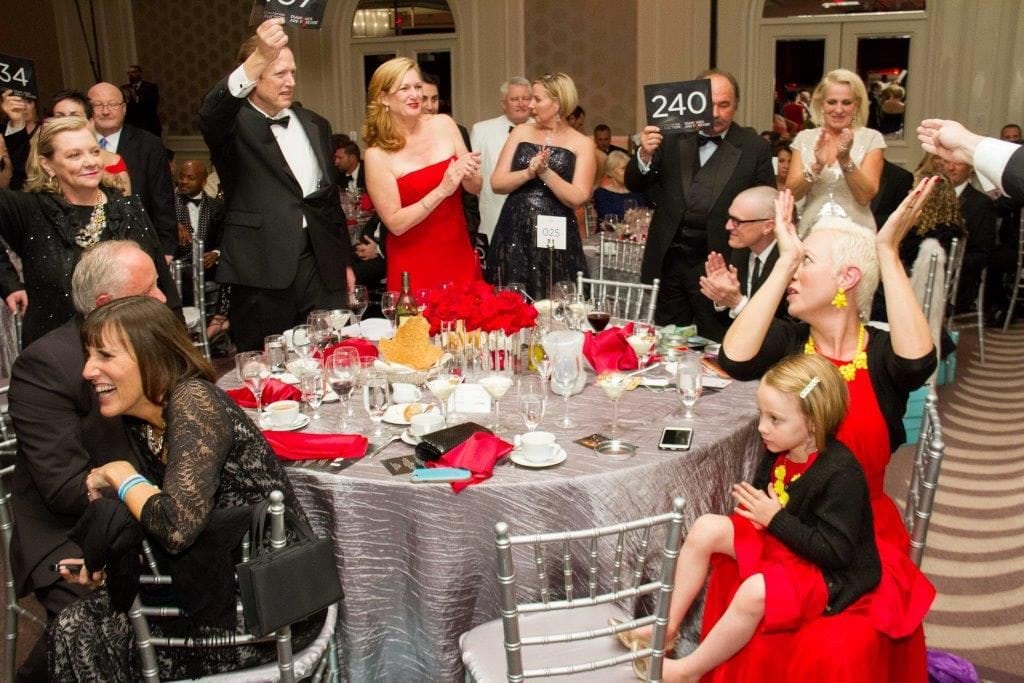 With the theme "An Oscar Experience," the evening included fine food, dancing, and both silent and live auctions.  Attendees had the opportunity to bid on more than 500 gift packages that included bottles of fine wine, premium whiskeys and sakes, travel getaways, and sporting events
The evening's highlight was very special guest, 11 year old Jadyn Skorpanich, a CMN Hospital patient at Rady's Children's Hospital San Diego. Jadyn's energetic personality, and her story, inspired attendees, as she shared how her experience at Rady has changed her life.
The Wine Auction also included a vehicle raffle, which raised over $75,000 for CMN Hospitals, with the winner having the choice of a new car or new Harley Davidson motorcycle, each valued at $20,000, or $20,000 in cash.  The raffle was sponsored by CU Direct, with CO-OP Financial Services matching ticket sales up to $25,000. The raffle's winner, Yvette Llamas, supervisor of loan servicing at SAFE Credit Union, opted for the cash prize.
The lead Corporate Sponsors of this year's event were CU Direct, the California and Nevada Credit Union Leagues, CO-OP Financial Services, and CUNA Mutual Group.
The Credit Unions for Kids Wine Auction is directed by an Executive Committee, with at least one credit union CEO representing each of the benefiting hospitals:
Chairman Keith Sultemeier, Kinecta Federal Credit Union – Children's Hospital Los Angeles
Bill Cheney, SchoolsFirst Federal Credit Union – CHOC Children's
Jeff York, CoastHills Credit Union – Cottage Children's Medical Center
Nader Moghaddam, Financial Partners Credit Union — Children's Hospital Los Angeles
Geri LaChance, SESLOC Federal Credit Union – Cottage Children's Medical Center
Teresa Freeborn, Xceed Financial Credit Union – Children's Hospital Los Angeles
Brett Martinez, Redwood Credit Union – UCSF Benioff Children's Hospital Oakland
Darren Williams, Wescom Credit Union – Children's Hospital Los Angeles
Shruti Miyashiro, Orange County's Credit Union – Children's Hospital Orange County
Carrie Birkhofer, Bay Federal Credit Union – Salinas Valley Memorial Hospital
Steve O'Connell, California Credit Union – Rady Children's Hospital San Diego
Erin Mendez, Patelco Credit Union – UCSF Benioff Children's Hospital Oakland
John Cassidy, Sierra Central Credit Union – UC Davis Children's Hospital
Hank Barrett, Valley First Credit Union – Valley Children's Hospital
Steve Renock, Kern Schools Federal Credit Union – Lauren Small Children's Center, Bakersfield
Eric Estes, Boulder Dam Credit Union –St. Rose Dominican Hospital and Renown Children's Hospital
Debra Schwartz, Mission Federal Credit Union – Rady Children's Hospital San Diego