Miracle Monday – Meet Kirsten Jimenez
Happy MIRACLE MONDAY!
Introducing local Miracle Ambassador, Kirsten Jimenez.
Kirsten is an active athlete, but when her parents noticed that she was not being her normal self, they rushed her to Bakersfield Memorial Hospital. They didn't realize how sick she was until her care team took Kirsten's vitals and noticed her oxygen levels were extremely low.
She and her parents were shocked when the doctors told them she had pneumonia and had to be hospitalized. Kirsten spent 3 days in Memorial's Lauren Small Children's Center for her pneumonia and asthma.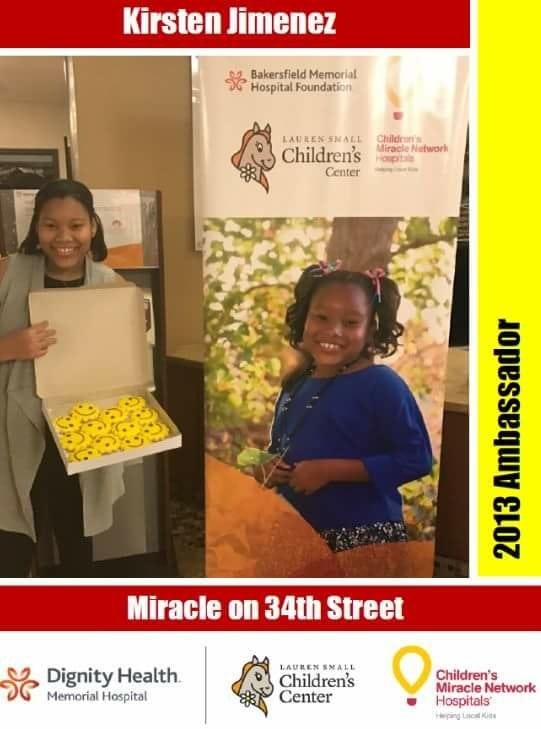 Kirsten says she is so thankful that her parents took her to Memorial Hospital because the staff of the Lauren Small Children's Center treated her like she was a princess!