Mark your calendars! IHOP National Pancake Day is Tuesday, February 27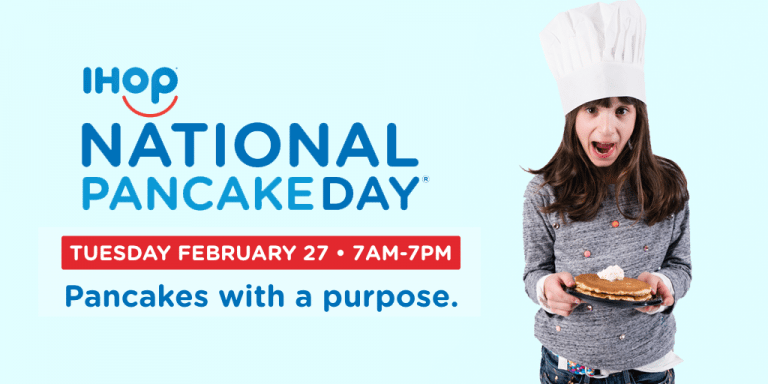 Tuesday, February 27 is IHOP National Pancake Day! Visit any of the four Kern County IHOP locations to enjoy a FREE short stack of pancakes and make a donation to benefit kids treated at our hospital.
Since 2006, IHOP has raised more than $22 million for Children's Miracle Network Hospitals. Their support has impacted our hospital tremendously. We help LOCAL kids like Justin Maness – Click Here for his story.
How to celebrate National Pancake Day:
Invite your friends and family to visit an IHOP location to get your FREE short stack of pancakes!
Donate to help LOCAL kids!
Share your visit on social media using #NATLPancakeDay